See CHIKARA in North Carolina!
Gibsonville, NC Card Takes Shape!
CHIKARA goes "Out On A Limb" when we visit Gibsonville, NC and The New Mid-Atlantic Sportatorium on March 8th! Join us Saturday evening at 7 p.m. for the fun-filled lucha supershow and bring the entire family, as kids 12 & under will be admitted FREE with a paying adult! Advanced tickets are still available here!
In the main event, los Campeonatos de Parejas are on the line when The Devastation Corporation(Max Smashmaster/Blaster McMassive) defends against The Orisian Portal (Ophidian/Amasis!)Sidney Bakabella's champions look to make their first successful title defense, while The Portal hopes the Egyptian Gods have not forsaken them, as they attempt to become Campeones once again!
Hallowicked meets the newest addition to the CHIKARA roster, Argus! The rookie reptile must keep this eyes open as he faces his toughest test to date, testing his gekko-roman skills against his trainer,Hallowicked!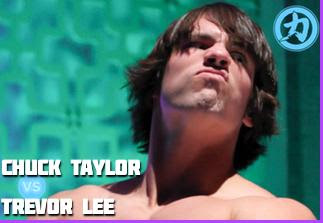 Two southern gentlemen will fight when Chuck Taylor takes on Trevor Lee! The Kentucky Gentleman is adept at mixing mat wrestling and high-flying with underhanded tactics, but the up-and-coming North Carolina native swears no one does it better than him!
In a Challenge of the Immortals match, The Arcane Horde (UltraMantis Black/Kodama/Obariyon/Oleg the Usurper) battles the United Nations (Juan Francisco de Coronado/Mr. Azerbaijan/Prakash Sabar/Proletariat Boar of Moldova) in a Relevos Atomicos! Both teams want to win their first point in the #COTI15!
Don't miss out on all the action, excitement, and fun of CHIKARA! Order your tickets now!
As our NC return draws near, three more matches will be announced for "Out On A Limb!" Keep current with all the latest news and updates on our NC card via social media or by visiting our website!
On

Upcoming Season 15 Tour Stops:
Wolverhampton, England
Cardiff, Wales
London, England
Haverhill, MA
Easton, PA
Chicago, IL